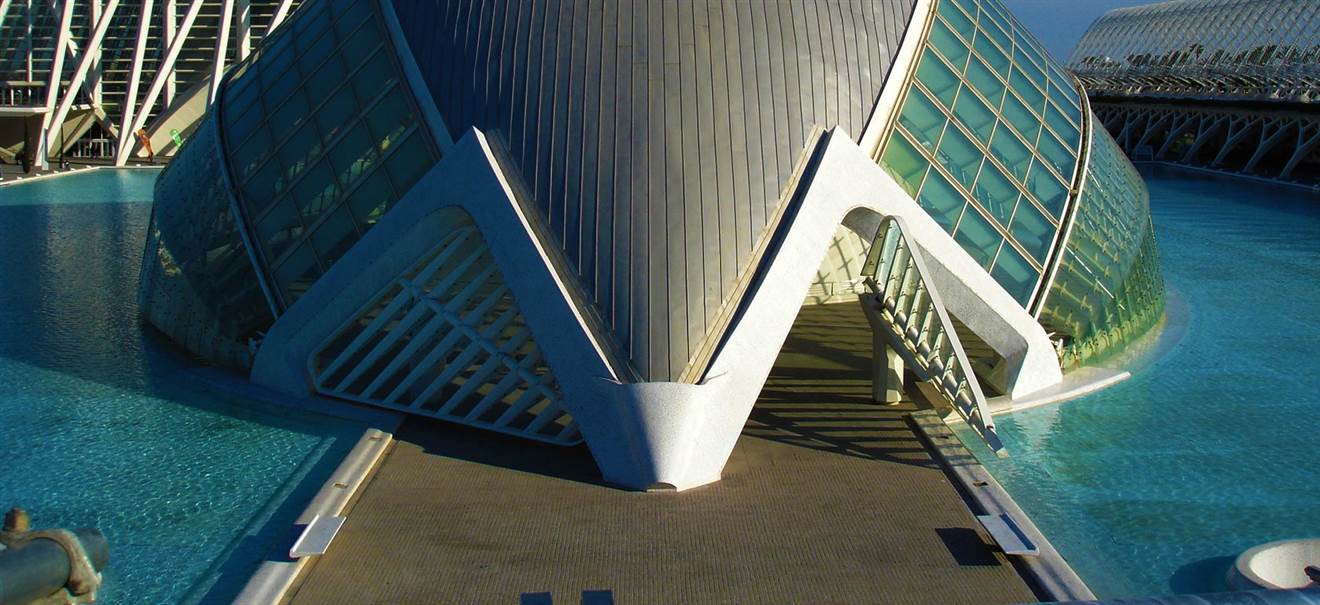 Valencia: L' Oceanogràfic Sea Life Center
To product
Explore the biggest sea life center in Europe with a ticket to the Oceanogràfic in Valencia's City of Arts and Sciences. Discover the aquatic environments of the Arctic, Red Sea and more, with fish from the world's oceans and an underwater restaurant.
Description:
Explore the state-of-the-art underwater city of Valencia's L'Oceanogràfic marine park, located in the astonishing City of Arts and Sciences.

Built on 2 levels, the upper floors feature outdoor exhibitions and are surrounded by a magnificent fresh water lake inhabited by pelicans, cormorants and flamingos. On the lower level, you will find the largest aquariums in Europe, containing representatives of the world's main marine ecosystems.

Go on a journey through the Mediterranean, global wetlands, temperate and tropical seas, the Antarctic, Arctic, oceans of the world, and even the Red Sea. The Dolphinarium alone contains more than 24 million liters of water, reaching a depth of 10.5 meters.

Get to know the behavior of more than 45,000 aquatic creatures from 500 different species, including belugas, walrus, jellyfish, sea lions and sharks. And, when you fancy a break, there's even an underwater restaurant!
Buy your tickets online and skip the line!
Highlights:
Discover the largest aquarium in Europe
Wander through the world's aquatic eco systems
See more than 45,000 individual creatures from more than 500 species
Marvel at sea lions, saw-fish, penguins, walruses and many more.
Please Note: students need to present a valid a student card at the main entrance
Your tickets will be send in 24 hours! You need to print your tickets!